Service, contact and directions
Leave the hectic pace and stress behind and enjoy pure nature above the city's skyline. The UTO KULM Hotel is surrounded by nature. For that reason, it isn't possible to drive directly up to the hotel by car. The Uetliberg railway travels from downtown Zurich to the local mountain several times every hour. A leisurely seven-minute stroll through the forest will take you from the Uetliberg terminal station to the UTO KLUM Hotel.
---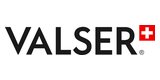 Valser
Entdeck dini Quella: «Tauch ein in die Welt von Valser und erfahre alles über das natürliche Schweizer Mineralwasser.»
Lange bevor man VALSER in Flaschen abfüllte, wurde darin gebadet. Wasser aus der durch die Natur erschaffenen Fabrik diente also sowohl der inneren als auch der äusseren Anwendung. Es entspringt auch heute noch mit ca. 30 Grad dem Fels. Schon die Römer in der Antike wussten die Einzigartigkeit des Mineralwassers aus Vals zu schätzen. Zum ersten Mal wurde die St. Petersquelle namentlich aber erst im Jahre 1622 erwähnt. Die neuere Erfolgsgeschichte von VALSER Mineralwasser begann 1960 und hält nach wie vor ungehindert an.
Webseite
Starticket
Der Ticketpartner für Ihren Event.
Starticket bringt Vorteile für Veranstalter und Ticketkäufer. Unser zeitgemässes, komplett internetbasiertes Ticketing, das traditionellen Vorverkauf mit neuster Informationstechnologie verbindet, bietet Dienstleistungen zu fairen und transparenten Preisen an und betreut beide Seiten optimal. Flexibilität hat zwei Namen: Print at Home® und elektronische Zutrittskontrolle. Print at Home® wird an allen Veranstaltungen angeboten und ist besonders attraktiv für Ticketkäufer, da jegliche Vorverkaufsgebühren entfallen: online bestellen, mit e-Banking bezahlen und das Ticket selber ausdrucken.
Webseite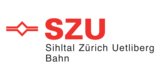 SZU – Sihltal Zürich Uetliberg Bahn
Die SZU ist die wichtigste Verbindung zwischen Zürich und dem Uetliberg.
Rund 130 Mitarbeitende sorgen dafür, dass Sie sich tagtäglich auf die Sihltal Zürich Uetliberg Bahn SZU verlassen können und innerhalb von 20 Minuten vom Hauptbahnhof bis zur Bergstation Uetliberg (und wieder zurück) kommen

Unter dem Firmendach SZU sind die S-Bahnlinien S4 und S10 sowie die Luftseilbahn Adliswil-Felsenegg vereint. 
Webseite